Brazil's Coffee Farm Region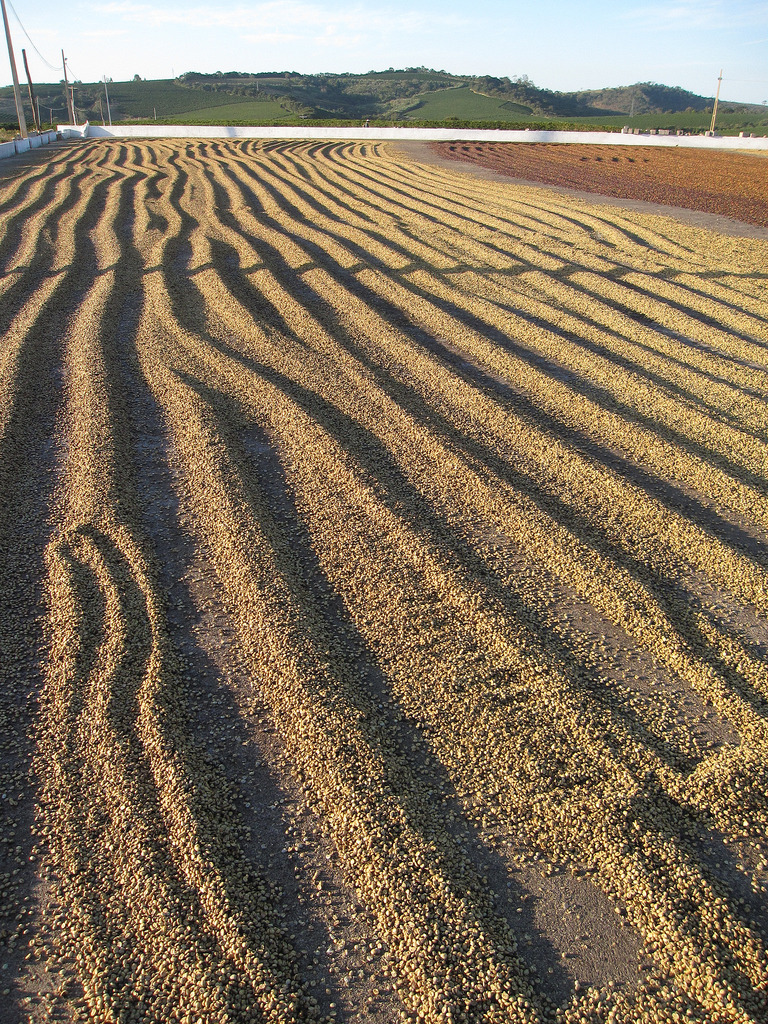 Some of the most popular coffee in the world originates in South America, and perhaps no country in the region does it better than Brazil. Since the 1840s, Brazil has been the largest player in the international coffee trade. Today, the country produces 40 to 60 million bags annually, and is also known for being the world's largest exporter of instant coffee.
Brazil has an estimated 300,000 coffee plantations spread across thirteen of its states. Brazilian coffee is usually exported in these forms:
Green coffee
Ground & roasted coffee
Soluble coffee
Concentrated/essential extracts
Coffee residues
Coffee grown in Brazil is predominantly of the Arabica variety, making up around 80% of the total crop. Harvest season runs from May to August.
Brazil produces around 25% of the world's coffee supply. The largest international buyers of Brazilian coffee (in descending order) are Belgium, Japan, Italy, the United States, and Germany. Not only is Brazil the largest exporter of coffee, it's also among the countries that drink the most coffee.
---
History of Brazilian Coffee
---
Coffee first came to Brazil in the early 18th century when, in 1727, lieutenant colonel Francisco de Mello Palheta was commissioned by Portugal to steal a coffee plant from French Guiana, a nearby territory under French control at the time. After supposedly smuggling the coffee plant into Brazil, Palheta began to cultivate it in the state of Pará.
In the following years, coffee production quickly spread across the country, spurred on by European and American demand. By the 1840s, Brazil had dominated the world coffee market.
---
---
Brazil's geography makes it ideal for growing coffee. Nearly all of the country lies within the tropical zone. Its relatively stable, mostly hot and humid climate (which ranges from tropical to temperate), along with its rich soils, mean that conditions are prime for coffee crops.
There are also several smaller regions throughout the country that have "microclimate" zones prime for yielding very high-quality specialty coffee.
Key Coffee Regions in Brazil
Brazil is divided into 26 states, and of these, half (13) have coffee plantations or farms. But most of the coffee is grown in the southeastern region of the country comprising five states – Bahia, Espírito Santo, Minas Gerais, Paraná, and São Paulo. What are some of the most significant coffee-producing areas in the country?
MINAS GERAIS
Minas Gerais is by far Brazil's most important coffee-producing state, as nearly half of the entire country's coffee production is based there. Rich soils and higher elevations in this region make it perfect for growing the country's most famous specialty coffees. Varieties grown here include Catuaí (and Catuaí Rubi), Obatã, Icatu, and Mundo Novo.
Minas Gerais is home to four major producing regions:  
Cerrado de Minas - Cerrado de Minas holds the special distinction of being the country's first region to be awarded the Designation of Origin (Cerrado Mineiro) status, a title that's like the coffee equivalent of a famous wine region. The region has higher elevations (800 to 1,300 meters), humid summers, and mild/dry winters, which enable it to produce high-grade specialty coffees. Coffees grown here are more acidic and usually fall in the middle when it comes to sweetness and body.
Chapada de Minas - The landscape of Chapada de Minas is diverse, with valleys often subdividing the region's highland areas. Mechanized production is common throughout the area, and some of the varieties grown here include Catuaí and Mundo Novo.
Matas de Minas - Nestled in the Atlantic Forest and, as such, mostly smaller farms populate the area. Temperatures are warm and humid, and the region's landscape is rather uneven. The region is also becoming well-known for its up-and-coming specialty coffee production. Varietals grown here are often sweet, imparting notes of chocolate or caramel.
Sul de Minas - Translated to "South of Minas", Sul de Minas has an average altitude of about 1000 meters and mild temperatures. This combination has allowed the region to become an industry hotspot within Minas Gerais – despite being cultivated on mostly smaller farms, 30% of the country's coffee is produced in Sul de Minas. Sul de Minas cultivates a diverse range of varietals, but the flavor profile of most coffees grown here consists of a fruitier aroma, a hint of citrus in the taste, and a full body.  
ESPÍRITO SANTO
The country's second-largest coffee-growing state is also its biggest producer of Robusta coffee. That's not to say you won't find any specialty coffee here, however.
Nestled in the highlands, Montanhas do Espírito Santo boasts a mild climate and medium-level altitudes ranging from 700 to 1000 meters. These conditions enable farmers in the region to output mid-grade specialty coffee. Coffee grown here is very fruity and highly acidic.
A bit further north, the Conilon Capixaba region is known for cultivating the Brazilian robusta of the same name, grown at lower elevations and on smaller fields.  
SÃO PAULO
São Paulo makes the list for two reasons: it's the home of the Port of Santos, the country's primary coffee exporting port, and it's home to two regions that grow high-quality coffee.
Mogiana - Located in the state's northeastern area, straddles the border with Minas Gerais and is one of the country's most important growing regions. A combination of its famous rich red soil, perfect altitude (900 to 1100 meters), craggy terrain, and mild temperatures yield high-quality coffee like Catuaí and Mundo Novo.
Centro-Oeste de São Paulo - The region encompasses four cities and is more down-home, with predominantly small- and medium-sized fields here. As with Mogiana, the area is hilly, with uneven terrain.  
BAHIA
Compared to the other regions, Bahia is fairly new to the coffee scene, as coffee has only been cultivated here since the 1970s. However, it's already popular for its use of quality beans and high-tech farming techniques, notably in the state's Cerrado and Planalto da Bahia regions, where productivity rates are the highest in the country.
The region is mostly higher-altitude and sees rainy winters and dry summers, which yields sweeter coffees. 75% of the coffee grown here is Arabica.  
PARANÁ
Paraná's Norte Pioneiro region is home to dense, highly productive coffee farms. Only Arabica beans are grown here.
---
Brazilian coffee CHARACTERISTICS
---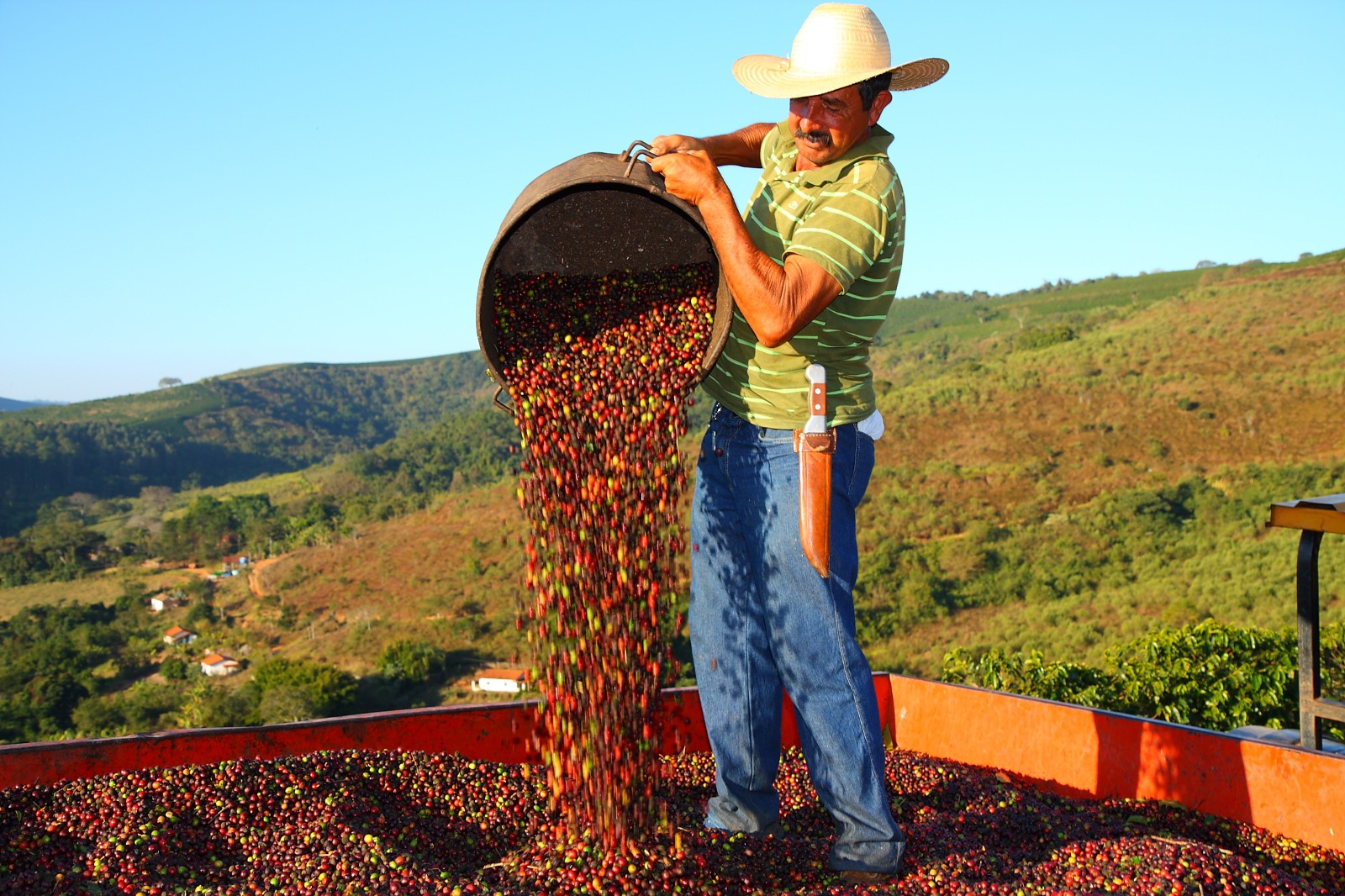 Mexican coffee is for coffee lovers who love a mild and light-bodied brew. Light body and low acidity, plus a nutty flavor is often how Mexican coffee is described. The finest coffee from Mexico has an acidy snap, a delicate body, and a very pleasant dryness – like that of a fine white wine.
Because of the different coffee-growing regions in the country, Mexican coffee has a wide variety of tastes and overtones. This results in a coffee that isn't complex and can serve as a base for different blends.
Chiapas, which grows the highest-quality coffee beans in Mexico, is situated near the Mexican-Guatemalan border and its coffee is known for its distinct delicate, light flavor and rich, brisk acidity with a medium to light body. It is said that a cup of Chiapas coffee can rival the powerful flavor and complexity of a much finer Guatemalan coffee.
Brazilian coffee BLENDS AND BRANDS
Bourbon Brazilian Santos: The Bourbon variety of Brazil's Santos, arguably Brazil's most famous coffee, is a washed (wet-processed) medium- to high-quality coffee. Coffee from this variety is usually fruitier-tasting than other Brazilian coffees. The best-quality Bourbon Santos coffee is found in the lower elevations, where the resulting beans are less acidic.
Café Pilão: This full-bodied blend is a testament to Brazilian coffee's traditional down-home style. The dark Café Pilão coffee beans are slow-roasted and impart an intriguing flavor profile, including notes of fermented fruit.
Cafe Caboclo: The traditional style of Caboclo's brew means that it's also a local favorite. The happy medium of its finely-ground, medium-roasted coffee makes it a popular brand for many.
Café Bom Dia: Not only is its Gourmet Coffee an international hit, Café Bom Dia has also become Brazil's biggest sustainable coffee producer. The fresh-roasted coffee is harvested in the country's most fertile soils and is heavy-bodied, silky-textured, smooth-tasting, and sweet with citrusy notes.
Café do Ponto: Cultivated throughout Minas Gerais and São Paulo, the Café do Ponto blend is a smooth, medium-roasted coffee that reinvigorates with an intense, dynamic flavor.
Café Melitta: Brazilians love strong, dark coffee, and Melitta's Extra Strong Coffee, in particular, is one of Brazil's most popular and appealing examples. Melitta coffee beans are combined with grains and dark-roasted, yielding an intense brew – in both aroma and taste.
---
The Future of coffee in brazil
---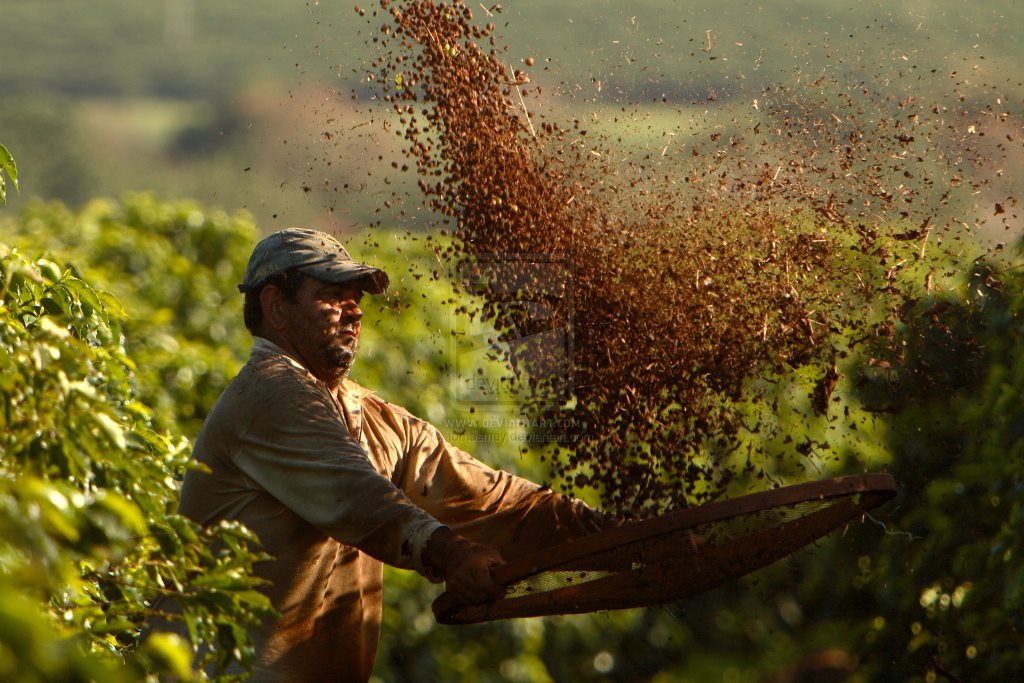 In the past, quotas established by local and international coffee organizations meant that Brazil's main priority for its coffee industry was the volume of production; the country's specialty coffee market suffered, and Brazilian coffee developed a reputation for mostly being used in blends.
In recent years, however, new regulations have turned the industry around, and Brazil is beginning to emerge as a specialty coffee producer. This trend is expected to grow in the coming years.
RELATED PRODUCTS