Guatemala's Coffee Farm Region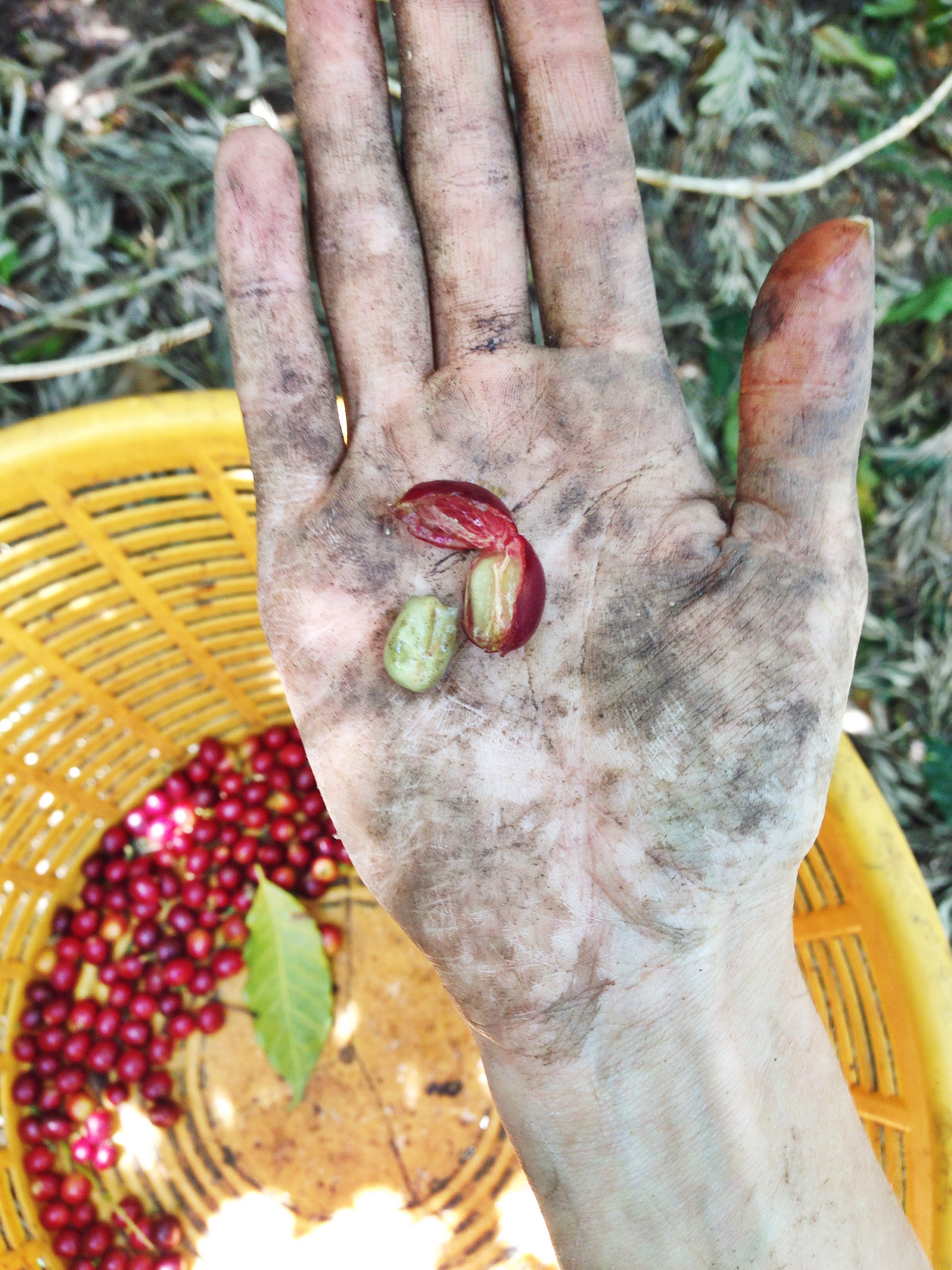 Home to volcanoes, Mayan ruins, and lush rainforests, Guatemala is a Central American country rich with culture, history, and geography. And the country's high-quality coffee market is an excellent example of all three.
With a land area just under the size of Tennessee, Guatemala is home to around 16.6 million people and is the most populous country in Central America. Guatemala City, the capital, is also the country's largest city. Although the official language is Spanish, the government also recognizes 23 indigenous languages.
The agriculture industry accounts for nearly half of the country's export earnings and labor force, and the #1-earning cash crop is coffee. As recently as 2011, Guatemala was among the top five producers and exporters of coffee, but has since been surpassed by Honduras. Guatemala exports an average of 3.4 million bags of coffee each year.
Most of the country's coffee is cultivated on highland plantations 2.5-124 acres in size. The coffee harvest period runs from December to April.
---
HISTORY OF Guatemalan COFFEE
---
Starting around the 8th century BC, Guatemala was part of the mighty Mayan empire which, at its peak, covered territory that included all of modern-day Guatemala and Belize as well as parts of Mexico, Honduras, and El Salvador. This lasted until 1524, when Pedro de Alvarado, a Spanish conquistador, took control of the city of Q'umarkaj.
Following in the footsteps of the other Spanish colonies in Central America, Guatemala declared its independence in 1821. Since that time, Guatemala's economy has relied on various exports.
Coffee arrived in Guatemala towards the end of the 18th century, but it didn't really catch on until the 1860s. Once synthetic dyes had eliminated the market for indigo and cochineal, essential oils and cocoa became the primary exports, followed by bananas and coffee afterwards. By the end of the 20th century, coffee was Guatemala's principal export.
Coffee growers established what is today known as Anacafé, or Asosiación Nacional del Café (National Coffee Association), in 1960. It conducts research, does marketing, and offers financial aid and support to farmers in Guatemala's various regions.
Recent troubles have affected Guatemala's coffee output, notably a 2012 outbreak of coffee-leaf rust, which wiped out upwards of 25% of the country's harvest and resulted in the government declaring a state of emergency. Organizations like Anacafé continue to research how to mitigate problems like these in the future.
---
---
Key coffee Regions in Guatemala
Guatemala straddles both the Pacific Ocean and Caribbean Sea and shares a border with Mexico to the north.
Guatemala has several volcanoes, and the resulting topography and rich volcanic soil makes it ideal for growing crops, especially coffee, as it flourishes at higher elevations. Outside of the southern coast and lowlands in the northern region of Petén, the country is mostly mountainous.
The country is extremely diverse when it comes to geography and climate, with mild to hot temperatures and natural features ranging from lowland coastal areas to mountainous highlands. This results in several "microclimate zones" that offer superb coffee-growing conditions.
Acatenango: The forested, mountainous volcanic region of Acatenango has an elevation of 6,500 feet. Coffee here is often sun-dried, making use of nearby Pacific Ocean breezes and distinct seasonal patterns. Acatenango coffee is known for its creamy round mouthfeel and sweet flavor with citrusy, fruity, or nutty hints.
Antigua: One of Guatemala's most famous coffee regions, Antigua is home to three volcanoes – Acatenango, Agua, and Fuego. A combination of the rich volcanic soil and sunny weather, low humidity, cool nights, and elevations ranging from 4,200 to 5,300 feet shapes the local coffee profile. Antiguan coffees are lower in acid, smooth and sweet, with floral, smoky, spicy, and sometimes chocolatey notes; they're great in blends but also equally fantastic single-origin brews.
Atitlán: Guatemala is home to five volcanic regions, and of these, the richest soil is found in Atitlán, where 90% of the region's coffee is grown alongside volcanic areas. Along with the soil, the specific winds (called "Xocomil") affect the microclimate, and the coffee cultivation in this region is mostly handled by small producers in an artisanal manner. The flavor profile of an Atitlán coffee is acidic and lemony and includes floral, chocolatey, and nutty overtones. Compared to an Antigua coffee, Atitlán coffees have a lighter body and brighter flavor.
Cobán: Quite possibly one of the country's dreariest regions, Cobán has a cloudy, cold, and rainy climate and a light mist that perpetually shrouds the area. Elevations here range from 4,300 to 5,000 feet. Cobán coffees have a medium to full body, fruity flavor profile, and low acidity with a slightly winey, fragrant aroma. Varieties grown here include Bourbon, Catuai, Caturra, Maragogype, and Pache.
Fraijanes: Fraijanes, a humid, rainy region located in mountains 4,000 to 5,000 feet above sea level, is home to the country's most active volcano, Pacaya. The flavor of a Fraijanes coffee is similar to that of Antigua, and the potassium in the volcanic soil gives it a full body. But it's slightly more acidic and has a gentle aroma.
Huehuetenango: As the highest and driest region in the country, Huehuetenango stands in contrast to most of Guatemala's other regions, as it's not volcanic. Although altitudes here go up to 6,500 feet, there's no worry of frost since warm air blows in from the plains of southern Mexico. Because the area is so remote, growers often process their coffee as well. Coffees from this region have a complex profile, and usually have a full body, stone fruit taste, and are sweet like toffee.
Nuevo Oriente: Nuevo Oriente is located near the country's eastern border with Honduras, and the local climate is rainy and cloudy but with fairly stable temperatures. The region was isolated and poor in the mid-20th century, but in recent years has shown considerable growth. Nuevo Oriente coffees are full-bodied, aromatic, and decidedly acidic, with beans being grown in the 4,300 to 5,500-foot range and at temperatures from 64-77° Fahrenheit.
San Marcos: As the country's both hottest and wettest region, an early rainy season means the coffee plants bloom quickly here. Unexpected rains during the harvest season also mean that farmers in the area will often start drying the coffee under the sun but transfer it to a Guardiola dryer to finish it. The flavor of a San Marcos coffee is softer, with a distinct acidity, floral aroma, and lighter body.
---
Guatemalan coffee CHARACTERISTICS
---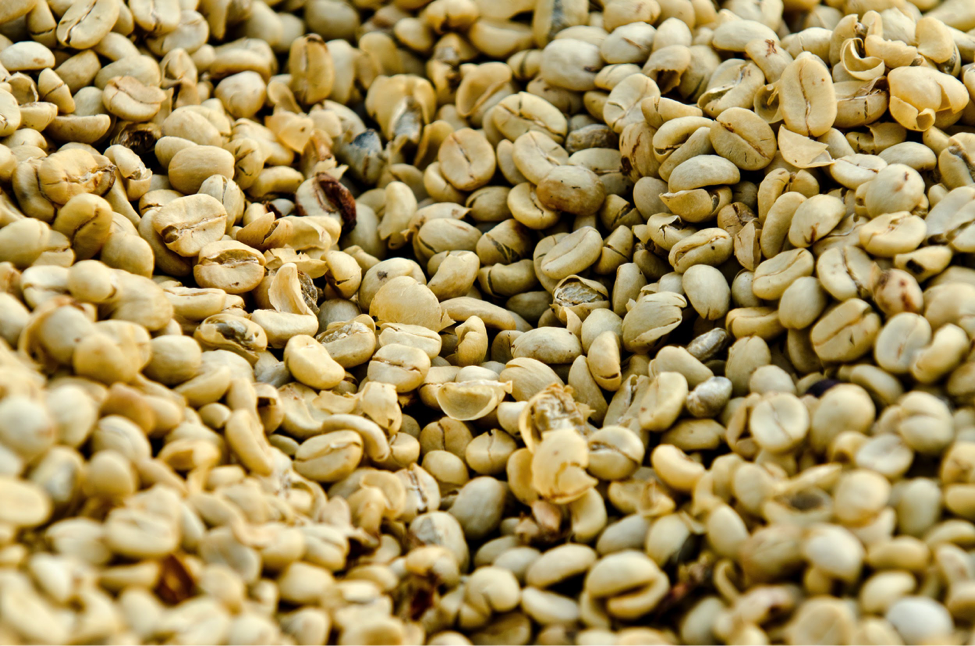 Most coffee in Guatemala is grown in the 4,000 to 5,600-feet range. Guatemalan coffee is distinct for its full body and complex, nuanced flavor profiles that often include notes of toffee and chocolate/cocoa with a slightly nutty taste. Guatemalan coffees usually have a citrusy or floral aroma and bright acidity.
In Guatemala, coffee varieties that are "dry-processed" the traditional way results in inferior-quality coffee, and thus most coffee is either milled by washing or, more rarely, sun-drying.
Guatemala grows exclusively Arabica coffee, and varieties include Bourbon, Catuai, Caturra, and Typica.
SHB, or Strictly Hard Bean, is the highest class of Guatemalan specialty-grade coffee. Specific regional varieties from the regions mentioned above are only designated as so once they've been approved by Guatemala's national coffee association. If criteria are not met, the coffee in question can still be sold as SHB, but cannot have a regional label.
Another designation, EP (European Preparation), indicates that all the raw beans have been sorted by hand to remove any foreign matter or defective beans.
Mountainous areas in closer proximity to the Caribbean (Cobán, Huehuetenango) or the Pacific (San Marcos) are said to have a lighter, fruitier flavor and acidity, while their counterparts grown in the highlands of Antigua and Atitlán are more floral and sharp, with prominent notes of spice and chocolate.
Guatemalan coffee BLENDS AND BRANDS
Among the Arabica plants grown in Guatemala, the most popular varieties are Bourbon, Typica, Catuai, Caturra, and Pache – the resulting taste profile with each one is subtly different.
Farmers can also dry the cherries to sell as cascara (Spanish for "shell"), the dried skins of the coffee cherries, which are gaining popularity due to the recent release of Starbucks' new cascara latte.
Some of the most popular Guatemalan coffees (generic or name-brand) include:
Acatenango Geisha: Hailing from Ethiopia, the rare and unique Geisha coffee variety grown in Acatenango sports a floral, sweet, and tropical-tasting brew. The aroma boasts hints of fragrant fruit flowers and Jasmine, while the flavor profile includes sweet hints of citrus and peach reminiscent of honeysuckle.
Azotea Coffee's Guatemala Antigua: Azotea coffee is grown under an Antiguan forest canopy at about 5,000 feet. The coffee is first wet-washed, and then sun-dried, giving it a deep, rich flavor and clean finish.
Smokin' Beans' Guatemala Antigua (Green Unroasted): Grown in the western Finca Nueva Granada area at 5,000 feet, this Bourbon coffee originates in the San Marcos region. The flavor profile includes chocolatey and nutty overtones, with hints of butter, cinnamon, and fruit – more specifically, lemon and raisin. Beans are completely washed and have a bright, but not overwhelming acidity.
Dam Good Coffee's Guatemalan Dark Roast: This blend has a smooth, rich mouthfeel, a medium-to-full body, and a bite as dark as the roast itself. Dam Good Coffee's specific blend uses a combination of beans from Huehuetenango, Cobán, and Antigua.
Fresh Roasted Coffee's Guatemala Huehuetenango Coffee: This organic, free-trade medium-roasted brew has a light body with a nuanced flavor profile, including woody, spicy, chocolatey, and fruity cupping notes with an earthy finish.
Coffee Bean Direct Dark Guatemalan: A dark roast hailing from the rich soil of Guatemala's volcanic southern regions, each CBD bag is slow-roasted within 24 hours of shipping to ensure freshness and a deeper flavor. Spicy, acidic, and caramel are three words often used to describe the taste.
RELATED PRODUCTS