Costa Rica's Coffee Farm Region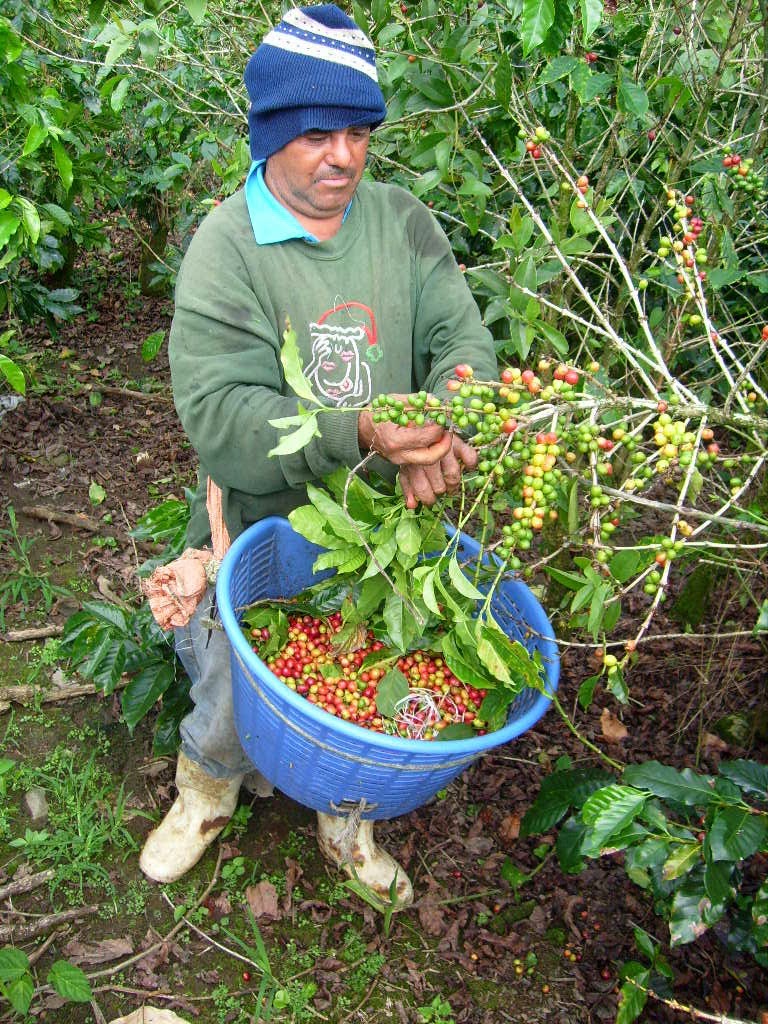 As one of Central America's most charming and beautiful countries, Costa Rica is rightfully popular as both a tourist and expat destination. Another reason for the country's perennial popularity is its fascinating, booming coffee industry.
With a population of just under 5 million living in an area of 19,730 square miles, Costa Rica is a small country that packs a lot of punch. The honest, proud nature of Costa Ricans, low crime rate, and natural beauty and biodiversity make Costa Rica an attractive place to live or even simply visit.
Though the capital, San José, has a lot to offer tourists culturally, Costa Rica is most known for its varied landscapes, including rainforests, beaches, and volcanoes, which also make it the perfect place to grow coffee. The country exports 1.2 to 1.5 million bags of coffee each year. Harvest season runs from December to February.
Costa Rican coffee processing is highly advanced and can be described as state-of-the-art.
---
HISTORY OF Costa Rican COFFEE
---
Cultivation of coffee began in the country in the late 18th century in the ideal climate and soils of Meseta Central. The government moved to commercialize the crop in the 1800s by offering coffee plantations to farmers, resulting in Costa Rica becoming the first Central American country to have a fully-developed coffee industry.
The mid-1800s saw continued growth in this area. By 1830, coffee was the country's number-one export. And after a main road to Puntarenas was completed in 1846, output again increased since farmers could more easily transport their coffee to the market.
Costa Rica's national coffee association, Instituto del Café de Costa Rica (ICAFE), was established in 1933. The organization assists with the coffee industry's commercial and agricultural development.
As part of its commitment to superb coffee, Costa Rica passed a law in 1989 prohibiting farmers from cultivating Robusta coffee! This means that only the high-quality Arabica coffee is grown in the country today.
Costa Rica offers a unique style of coffee processing known as "honeyed" coffee. The process, instead of using traditional fermentation and washing, involves using a demucilage machine to remove the skin and pulp but retain some of the bean's mucilage.
The process first became popular in 2006 after coffee producer Juan Ramón Alvarado won both first and second place in the annual Cosecha de Oro (Golden Harvest) contest with his two honey-processed coffees. The winning coffees were scored highly for their berry-like and pulpy characteristics.
Coffee also plays a big part in Costa Rica's tourism industry, with many farms and estates organizing coffee tours for visitors. For coffee aficionados, a beneficio tour is highly recommended – visitors can see a unique fusion of traditional methods and modern technology being used to process the coffee.
---
---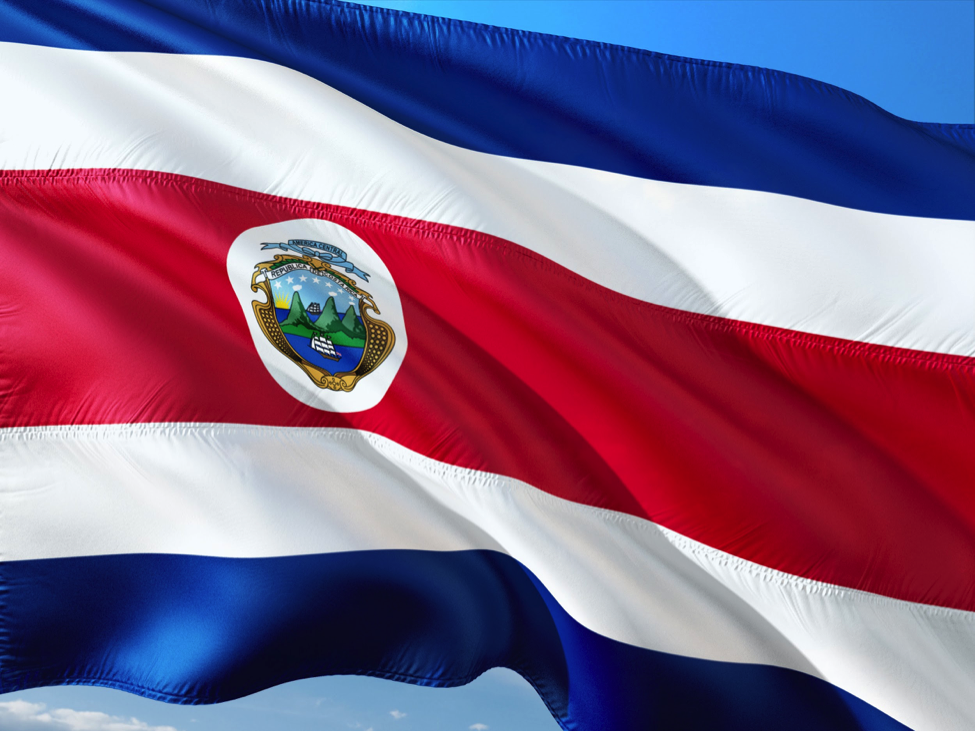 Key coffee Regions in Costa Rica
Bordered by Nicaragua to the north and Panama to the south, Costa Rica straddles both the Caribbean Sea to its east and the North Pacific Ocean to its west. In the central regions of the country, higher elevations bring diversity to the country's climate and weather patterns.
Costa Rica is known for its natural diversity in both geography and wildlife. The country's more than 60 volcanoes impart richness and minerals to the soil, which has a marked influence on the quality of coffee grown in the country.
It's no surprise, then, that Costa Rica's prime coffee regions can be found in these highland volcanic areas with morning sunshine and light afternoon rains. There are eight principal coffee regions in the country:
Central Valley: The most populated area in Costa Rica, and the heart of its coffee industry can also be found here. The combination of drastic weather changes, distinct dry and rainy seasons, frequent rains, and volcanic soil within the area make for hard, excellent-quality beans. Characteristics of a Central Valley brew include a balanced body and tastes of fruit, with subtle notes of chocolate and a trace of honey in its aroma.
West Valley: Accounting for nearly a quarter of Costa Rica's total coffee production, the West Valley is home to several microclimates and subregions all dedicated to cultivation of HB, GHB, and SHB coffee (Hard Bean, Good Hard Bean, and Strictly Hard Bean). Elevation ranges from 1,200 to 1,700 meters and the main varieties grown are Caturra and Catuaí. The West Valley is also home to Naranjo, so named for its orange groves and now well-known for its superb coffee. A coffee bean from here has won the Cup of Excellence for four years. The flavor of a West Valley-grown coffee is diverse and varied, from simple, classic chocolate to more nuanced flavor profiles that include fruit like peach and orange, vanilla, and/or honey.
Tres Rios: As with the Central Valley region, the Irazu Volcano enriches the soils of Tres Rios, a region just east of San José. Tres Rios stands out due to its weather patterns and two distinct seasons, which positively affects the quality of the resulting coffee beans. Despite being Costa Rica's smallest coffee region, many Tres Rios coffees are considered among the best in the world. Coffees grown in Tres Rios are mild and have a bright, tempered acidity and sweet taste.
Tarrazú: Costa Rica's largest and most famous coffee region is nestled within the country's inner mountains and accounts for nearly 35% of the total production. Tarrazú grows refined, highly acidic coffees with nuanced aromas and equally complex, rich flavor profiles of dried fruit, vanilla, and chocolate. SHB-quality Caturra is the main variety grown on the region's mostly small farms. The purity of Tarrazú coffee is thanks to the innovative coffee cultivation and processing methods/technology that the region utilizes.
Brunca: Accounting for about one-fifth of the country's total production, Brunca is a mid-elevation region that cultivates coffee from altitudes of 800 to 1,200 meters. Most of the crops grown here are of the acceptable HB quality, but decent-quality specialty coffee can be found in Brunca's highest elevations.
Turrialba, Orosi, and Guanacaste: About five percent of Costa Rica's coffee production is split among these three remaining regions. Coffees here are grown at lower elevations – at around 600 to 900 meters – and are thus milder, being less acidic and lighter in body.
---
Costa Rican coffee CHARACTERISTICS
---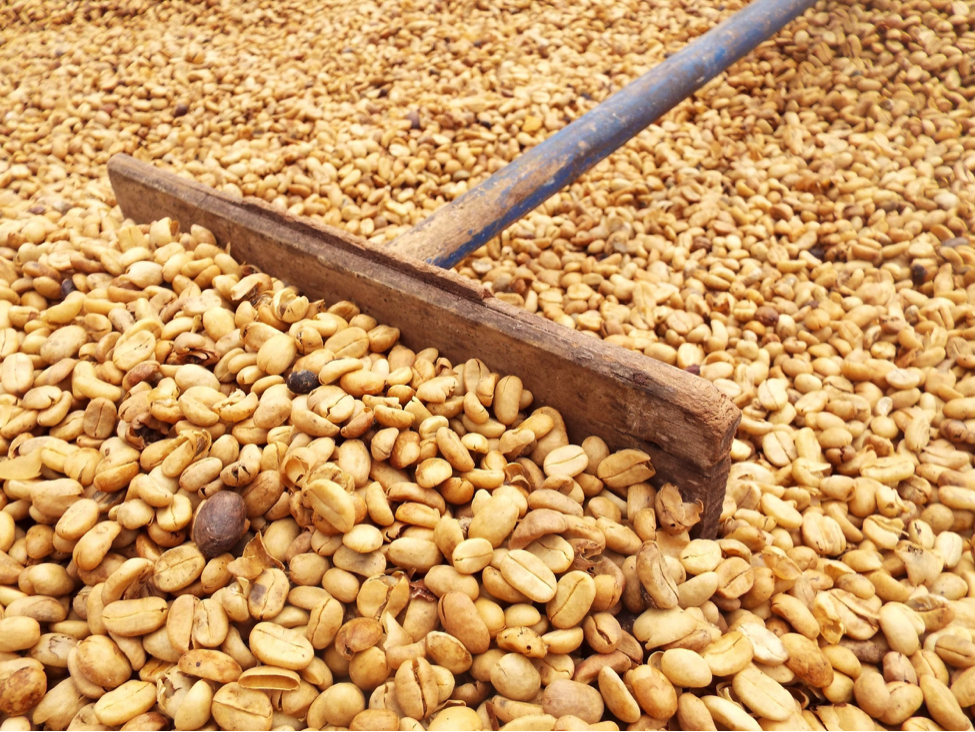 Costa Rican coffees are widely renowned for their high-quality, complex flavor profiles. This is helped by the meticulous attention to detail shown throughout each step of the coffee-growing process.
Arabica is the only type of coffee allowed to be grown throughout the country. The taste of a typical Costa Rican coffee includes notes of fruit – both tropical and citrus, a sweetness like brown sugar, and tastes of apricot. Coffees have a round and full body, high and bright acidity, and creamy mouthfeel with a fragrant and intense aroma.
Similar to other nearby Central American countries, Costa Rica uses a grading system for their coffee. Two of these include Strictly Hard Bean (SHB) designation for coffees grown above ~4,430 feet and Good Hard Bean (GHB) for coffees grown between ~3,280 and ~3,900 feet.
Most of Costa Rica's coffee production is done on small farms called fincas. Beans are then taken to high-tech establishments called beneficios, with the coffee carefully being processed usually either by washing or being drum-dried.
The two most common Arabica varieties grown in Costa Rica are Caturra and Catuaí, but Typica, Bourbon, Geisha, and Villalobos are cultivated as well.
Costa Rican coffee BLENDS AND BRANDS
While most other countries identify their coffee based on the region from which it came, Costa Rica usually labels its coffee either by the beneficio (processing facility) where it was processed or the farm (finca) or estate on which it was grown. Most consumers don't know this info unless it's a big-name estate.
La Minita Estate coffee: It's not the world's most premium coffee, but the coffee grown on this small Tarrazú estate represents some of Latin America's best coffee, and the best in Costa Rica. As a single-origin coffee with strict quality standards, it's revered for a consistency not found with blends. Labels vary, but the coffee is often marketed as La Minita Tarrazú or Costa Rica La Minita.
Bella Vista: Along with La Minita, this coffee estate also grows some of Costa Rica's most renowned coffee. However, it's only been available from Starbucks in recent times.
Jungle Coffee's Howler Monkey Dark Roast: This is a very dark-roasted, single origin blend hailing from the Turrialba region. Tasting notes include dark chocolate, roasted nuts, caramelized sugar cane and smoky overtones. It's got a deep aroma, full body, and although it's strong, it's got a mild acidity.
Doka Estate: This estate, located in the Central Valley's Alajuela province, has been cultivating coffee for over 100 years. A consumer favorite is the estate's Peaberry blend, which boasts a bright acidity, intense aroma, and a sweet flavor with hints of lime.
Cafe Britt's Costa Rican Dark Roast: Cafe Britt, one of Costa Rica's most popular coffee brands, combines the Central Valley's acidic, sweeter beans with the dense beans of the West Valley, yielding a well-balanced and full-bodied brew. This dark roast blend is chocolatey in both aroma and flavor with notes of dried fruits and fig.
Tarrazú [Dota]: As coffees from Costa Rica's Tarrazú region rate highly right off the bat, coffee grown in the rich volcanic mountain peak of the Dota subregion represents the best of the best. Flavor notes include strong fruity, chocolatey, caramel, and brown sugar tones.
Local Favorites
Café 1820: Named after the year it debuted, Café 1820 is one of the most popular local brands of Costa Rican coffee, being a staple in households and eateries across the country.
Café Rey: Another popular local brand, favorites include their Tarrazú blend and their traditional ground coffee, made with 100% SHB beans grown in the West Valley and boasting a solid body and chocolatey taste.
RELATED PRODUCTS